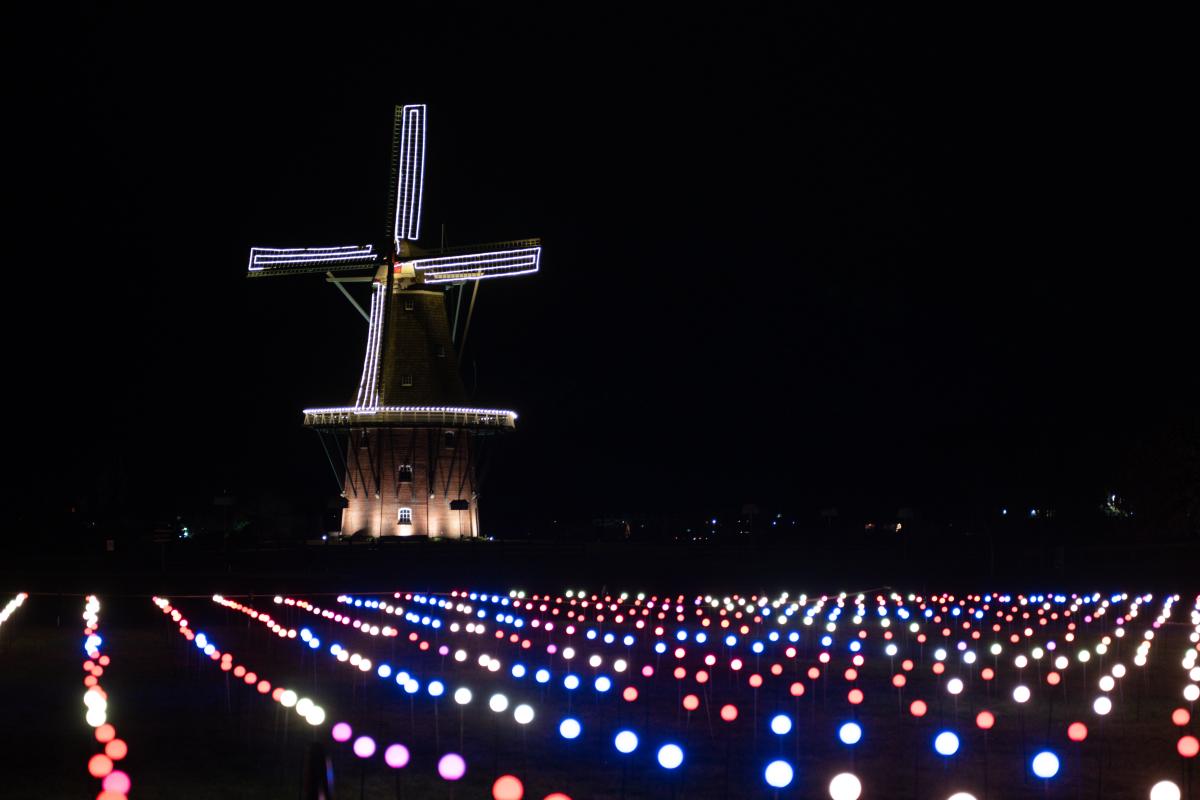 Magical storefront displays. Trees with twinkling lights. Christmas music spreading cheer up and down the street.
When you envision a classic holiday scene, you picture a place like downtown Holland.
Fortunately, it's that beautiful time of year once again. And you have lots of opportunities to celebrate the season in West Michigan's most charming lakeshore community.
From special shopping days and Santa sightings to one-of-a-kind light shows, there are great reasons to visit Holland again and again over the next several weeks. Here's a look at four upcoming events that will really get you into the holiday spirit: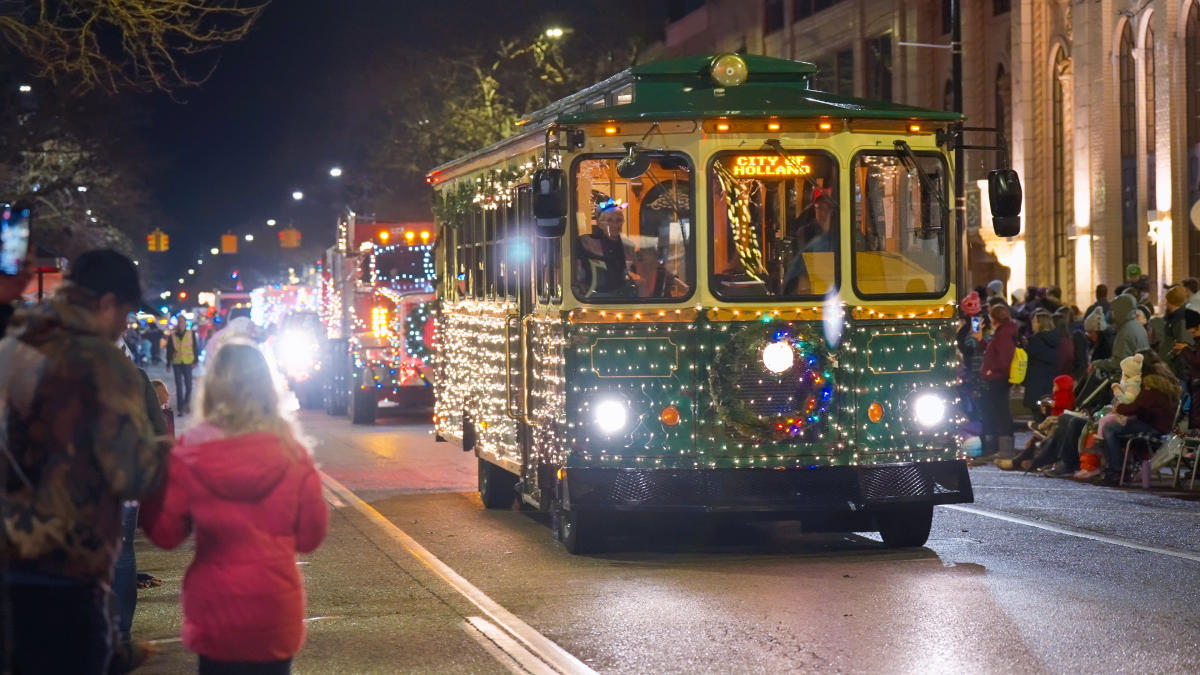 Holland's Parade of Lights
Just a few days after Thanksgiving, bundle up and enjoy one of the most dazzling holiday activities by experiencing Holland's Parade of Lights. What sets this parade apart is that every entry is covered in lights. Even some of the people watching are all lit up!
The parade typically lasts about an hour with more than 70 entries including floats and marching bands. You can watch from either side of 8th Street between Columbia Avenue and the Holland Civic Center Place. See when this year's Holland Parade of Lights steps off.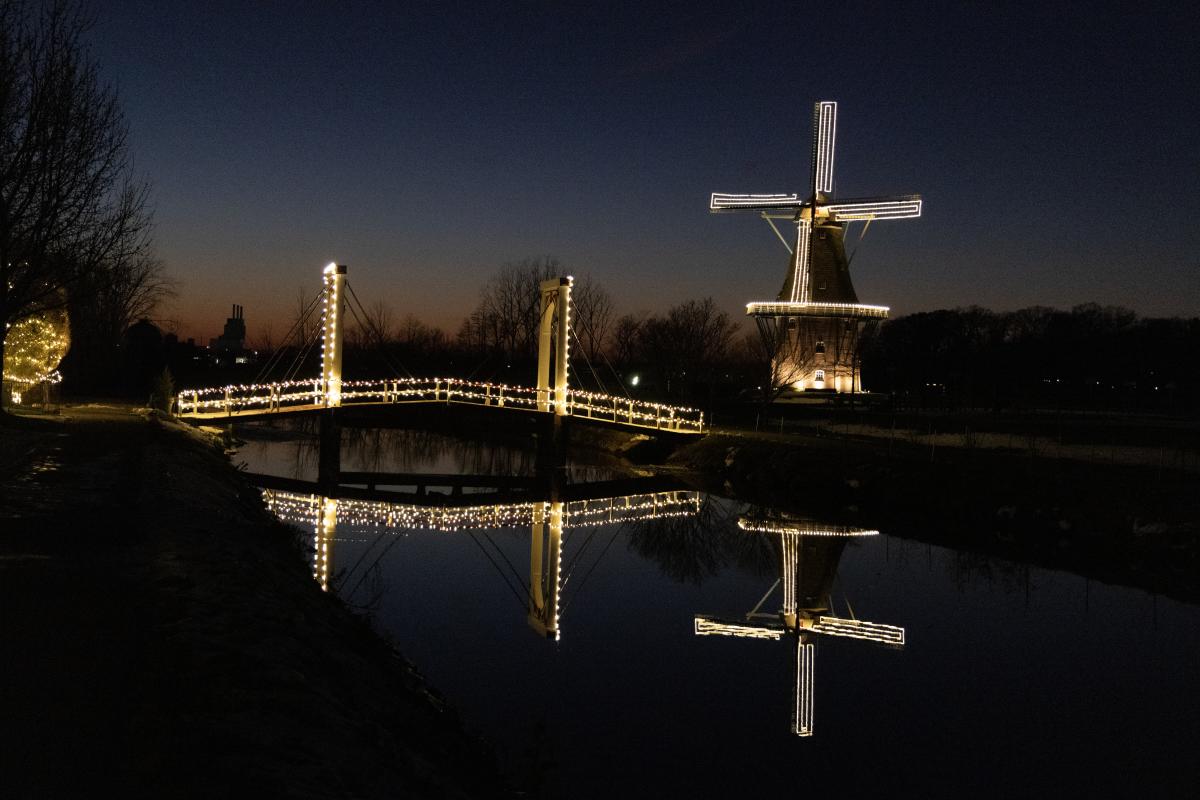 Magic at the Mill at Holland's Windmill Island Gardens
Another unique light display this holiday season is Holland's Magic at the Mill. The spectacular walking tour through Windmill Island Gardens showcases the historic de Zwaan windmill all aglow and surrounded by more than 1,000 LED tulips – the iconic flower that has given Holland worldwide fame. 
As if the lights alone weren't eye-catching enough, they're synched to music in a breathtaking presentation.
You must get tickets for Holland's Magic at the Mill in advance, with time slots available on select dates. Each ticket gives you an hourlong window to stroll the gardens and admire the joyful light show. 
Before and after, you can explore the historic attractions at Windmill Island Gardens and browse the old-fashioned shops.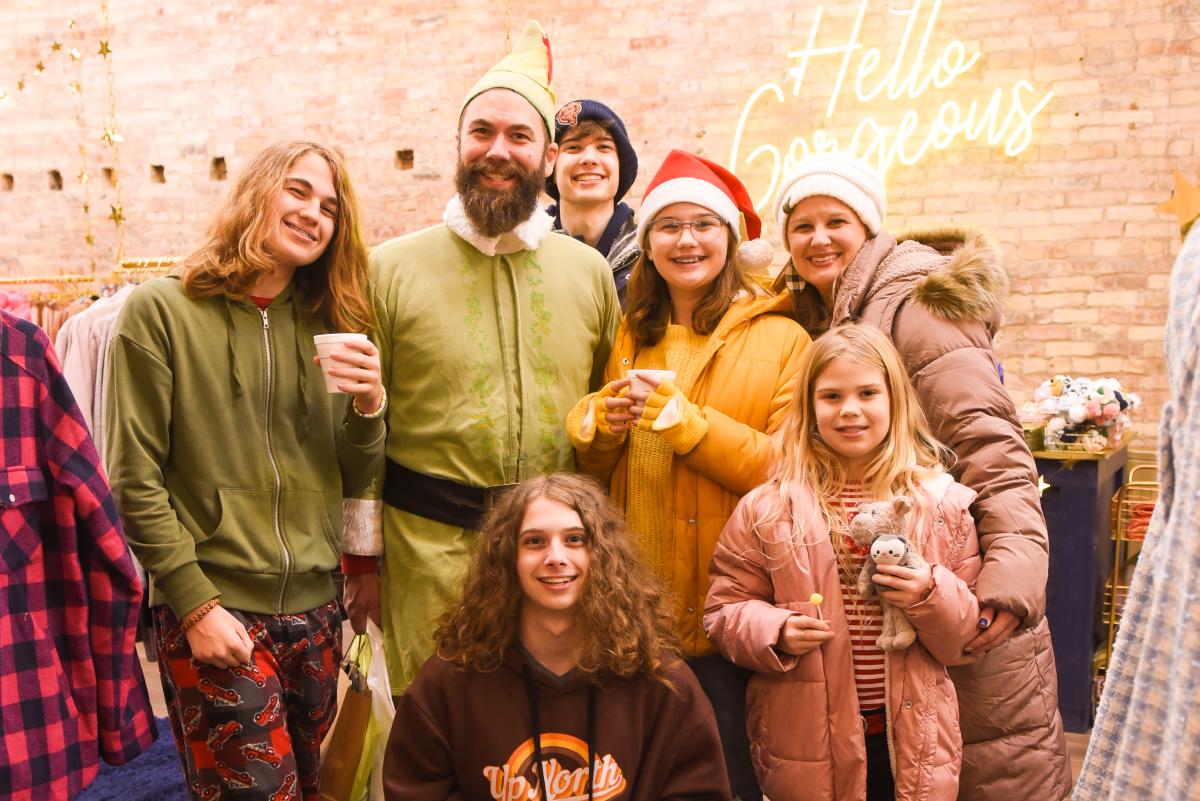 Holiday Open House and Other Shopping Events in Holland
Out of all the special shopping events this time of year in downtown Holland, the biggest is the Holiday Open House the weekend before Thanksgiving. That's when all the independently owned shops in downtown Holland invite you in for the best deals of the season. 
Outside on downtown Holland's sidewalk (which is always clear of slush and snow thanks to an underground heating system), there will be strolling carolers, chestnut roasting, a reindeer petting corral and appearances by Santa Claus. Inside, there will be store giveaways, holiday refreshments and free gift wrapping.
There also are a few other special shopping days this holiday season in Holland: 
Holland's Shopping Jam, a Saturday morning in December when you can get a progressively larger discount the earlier you get to the store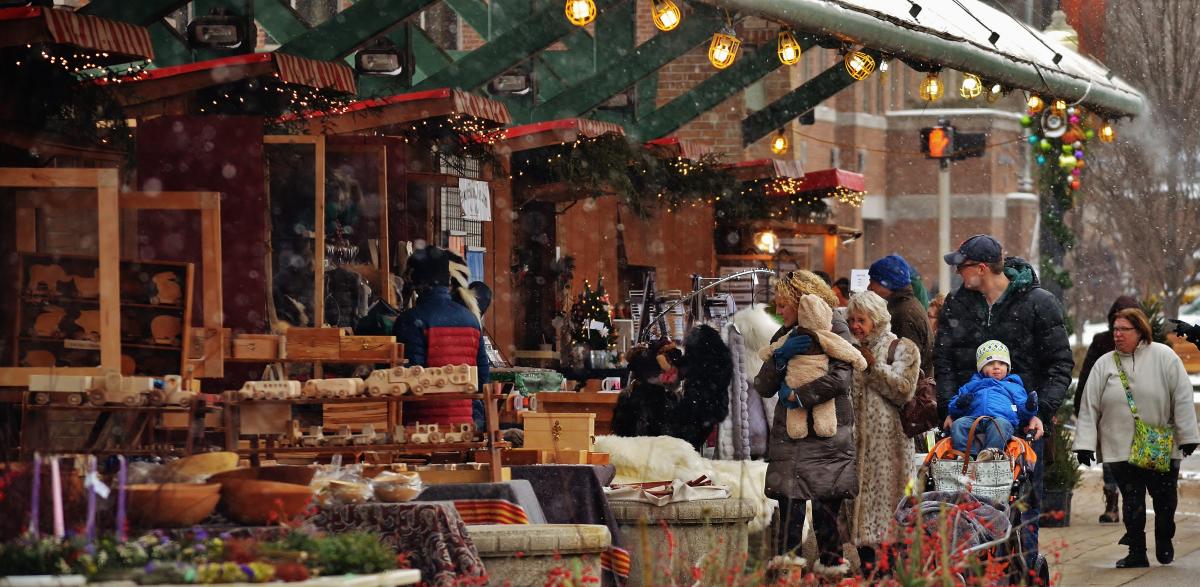 Holland's Kerstmarkt
For a different kind of holiday shopping experience, check out Holland's Kerstmarkt on Fridays and Saturdays at the Eighth Street Marketplace on the corner of 8th and Pine Avenue. The authentic Dutch Christmas market has dozens of open-air, wooden booths with walls and a roof and filled with items made by local artisans. The market features lots of food and live entertainment, too. 
The Kerstmarkt typically runs on Fridays and Saturdays from the weekend before Thanksgiving until the weekend before Christmas. Check out the schedule for this year's Kerstmarkt in Holland.
LEARN MORE: See all the holiday events this year in downtown Holland
Of course, every day this time of year is a special occasion in downtown Holland. With a diverse collection of downtown Holland shops, you can find gifts for everyone on your list. And instead of settling for a food court, Holland has lots of delicious restaurants to choose from for every taste and budget. 
When you imagine the perfect holiday this year, imagine yourself in Holland. Then come experience it for real!