It's always hard to say goodbye to summer in Holland, Michigan!  But don't panic just yet, there are plenty of reasons to visit and enjoy our charming town as autumn settles in.
1).  Fall Fest- Everything you love about the fall season is celebrated at the second annual downtown Fall Fest. Walk the streets and enjoy the cobblestone sidewalks lined with pumpkin carving and painting, hay rides, scarecrow window displays, and crafts and games for the entire family! The fall fun stretches from downtown Holland all the way to the Farmers Market. This year, Fall Fest features eight nationally-recognized professional pumpkin carvers that will demonstrate their skills while entertaining the community with their jack-o-lanterns and 3-D carved pumpkins.  Fall Fest takes place on Friday, October 13 – Saturday, October 14.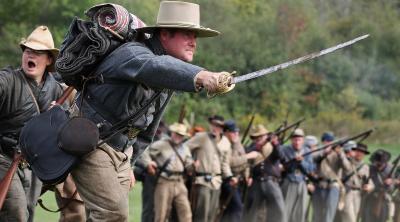 2). Van Raalte Farm Civil War Muster- Travel back in time and relive history during our annual Civil War Muster and Heritage Days at the historic Van Raalte Farm. This year's reenactment will feature the Battle of the Cornfield at Antietam. Known not only as the bloodiest day of the Civil War, but the bloodiest single day in American history, this reenactment is a pivotal point in history. The Muster will feature two days-worth of performances, medical scenarios, impressions of historical figures, period style vendors, music, a Civil War era church service, and, of course battle. The event will take place on Saturday, September 16 – Sunday, September 17.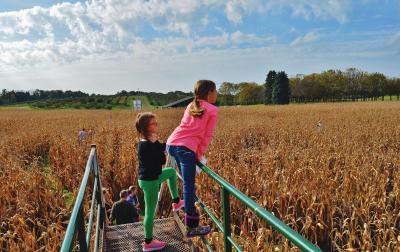 3). U-Picks, Corn Mazes, & Hayrides-  There is no better place to experience a beautiful crisp autumn day than in West Michigan. As the colors of the leaves change and fall from the trees, it's time to wrap up, get cozy, and head out to the farm.  If you want to get lost in a corn maze, pluck fresh honeycrisp apples right from their branches, hover over a mug of hot apple cider, or eat a warm doughnut straight out of the oven, look no further than Crane Orchards.  Head out to Post Family Farm and enjoy a hay ride out to their u-pick pumpkin patch, explore the corn maze, visit the farm animals, or enjoy a horse drawn wagon ride around the farm. Each of these destinations will give you the ultimate "fall" family experience!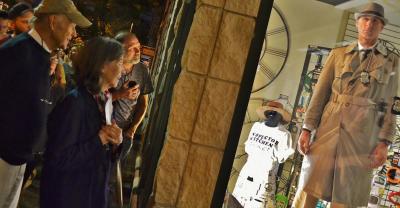 4). Live Mannequin Night- Walk the charming streets of downtown Holland and participate in one of our favorite local events, live mannequin night! With over 25 downtown businesses participating, it promises to fill the streets with people wandering from store to store to view each display. Watch community volunteers dress up and pose as perfectly still as mannequins in the storefront windows as they recreate a theme or category assigned to them.   At the end of the evening, vote for the business with the most creative display in the People's Choice competition! Live Mannequin Night will take place on Friday, September 15, from 7:00 - 8:30 pm.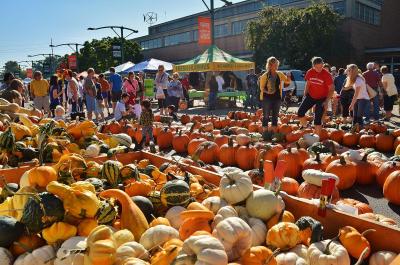 5). Farmers Market- Well known for our local produce, the Holland Farmers Market is a popular destination, even during the fall months!  As the seasons change, stock up on your fall favorite root vegetables (like parsnips, turnips, rutabagas and carrots), as well as local farm- raised eggs, meats, honey, fresh maple syrup, squash, artisanal breads and cheeses, a HUGE selection of apples from our local orchards, and so much more! You can even shop for seasonal décor items such as gourds, pumpkins, corn stocks, mums, and hay bales to get your home decorated for the fall season. The entire family will enjoy live music from the street performers as you stroll from vendor to vendor admiring the seasonal offerings that our much-appreciated local farmers provide! 
So, don't let the "end of summer blues" get the best of you! Take a trip to Holland, Michigan and change with the season, from beaches to orchards. Enjoy the local colors, flavors, and ultimate autumn experiences waiting for you!