Ah, the lake life. It's yours to soak up when you visit the Holland area. From relaxing on the beach to getting out on the water, you'll find wonderfully refreshing ways to make the most of summer right here on the shore of Lake Michigan.
While water is the star of the season, the Holland area has so much more to offer. Check out this itinerary (click here for a printable version) with six of the many destinations we recommend for a perfect Day on the Lake in the Holland area: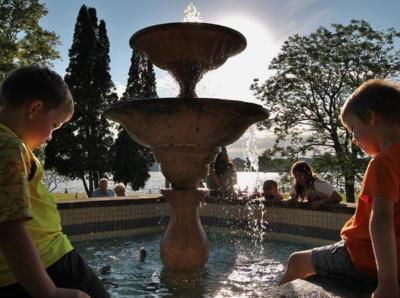 Heinz Waterfront Walkway – Extending from Boatwerks into neighboring Kollen Park is a waterfront path that's ideal for an after-dinner stroll. In addition to a 4,000-foot boardwalk along Lake Macatawa, the park features the Queretaro Fountain, which is a gift from Holland's sister city in Mexico. You can also see the Immigrant Statue, a gift from the people of Drenthe in The Netherlands, where many Holland pioneers trace their ancestry. Then, to keep your Day on the Lake going past sunset, walk a few short blocks from Kollen Park back to 8th Street and enjoy downtown Holland nightlife.