~ Written by guest blogger & Holland, Michigan resident Emily B. ~
 
As the snow continues to fall, blanketing roofs and front yards, I crave days of sunrises, turtle sundaes, farmers markets and fields of blueberries. Alas, the winter weather remains in Holland, Michigan, and full hibernation has set in for many Michiganders.  Tempted to flee to a warmer climate until the Spring thaw had taken effect, I find myself chasing places of warmth and comfort (aka hygge) within this charming hometown of mine.  As my treat to you, I've compiled a list of my favorite places and spaces within Holland, that offer good reads, conversations, and pure yumminess. I invite you to enjoy them with me this winter season, as well. I look forward to seeing you there!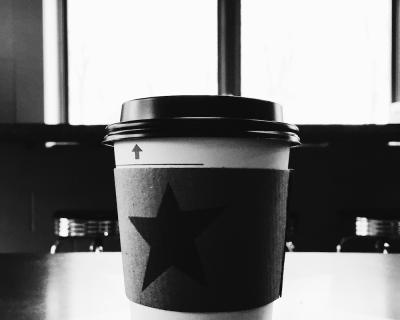 Lemonjello's Coffee (i.e: "LJs" as us locals often say) || 61 E. 9th Street || 616.396.2253
This is where you will most likely find me; an intimate and cozy coffee shop that is located in the shadows of Hope College and is a popular stop for both locals and visitors.  Serving local coffee blends, they also offer an array of homemade sweet treats (vegan and gluten free, too!).  If you're feeling indulgent, be sure to sample a muffin or two!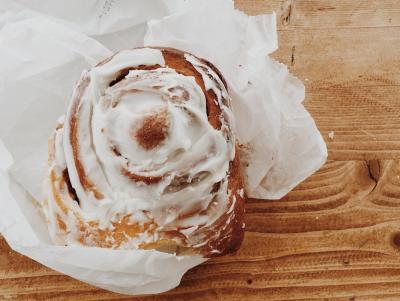 DeBoer Bakkerij || 360 Douglas Ave ||616.396.2253
If you decide to venture outside of downtown Holland for a sit-down breakfast or lunch, this place is sure to please (their blueberry Klompen Cakes are a crowd favorite and a heartwarming treat). However, if you're in a mad dash, stop by the bakery (they're until 5 PM!) and order a box of freshly made doughnuts and a giant, pillowy cinnamon roll to-go.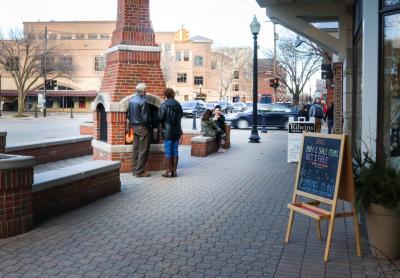 The Outdoor Fireplace on 8th and College Ave
When the temperatures drop, the outdoor fireplace is sure to be lit.  This is the perfect place to rest and warm your hands, while enjoying a shopping trip on 8th.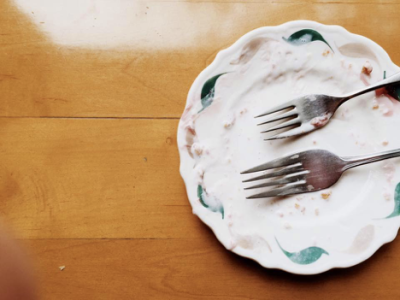 Crane's in The City || 11 E 8th St || 616. 796.2489
What says comfort better than a slice (or two) of warm cherry pie, a-la-mode, washed down with a glass of apple cider.  These pies are made with the finest fruits of Michigan and can be enjoyed year-round. Don't forget to order a doughnut on the side!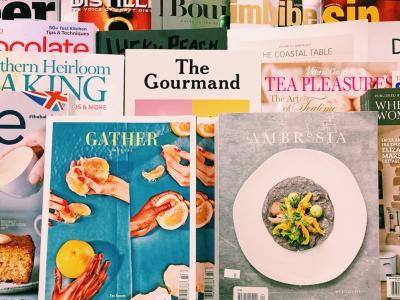 Reader's World || 194 S River Ave || 616.396.8548
Billy, my former Hope College professor, introduced me to this charming reading nook, right on the corner of 8th Street and River. With a background of soft jazz music, enjoy wandering the rows of magazines and books, each filled with stories of great adventure, beckoning to transport you to another place and time.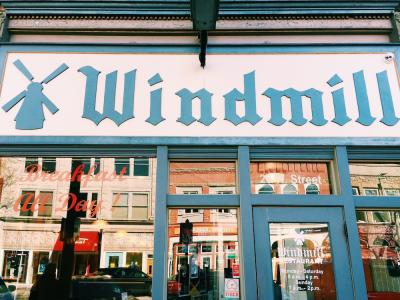 The Windmill ||28 W 8th St #220 || 616.392.2726
What says comfort more than a cup of hot-chocolate (with a swirl of whipped cream)?!?!  There is nothing better than sitting at one of the booths that line the wall of this historic Holland landmark. Before you leave, place an order for their cinnamon toast- it's freshly made in house and is what I'd consider, comfort at its finest.
* I should disclaim that this list just gives a sampling of what cozy and simple pleasures Holland, Michigan has to offer this time of year. With a number of Hope College basketball games to attend and local craft breweries to visit, Holland is sure to satisfy any craving. 
-Emily B.
Holland, Michigan