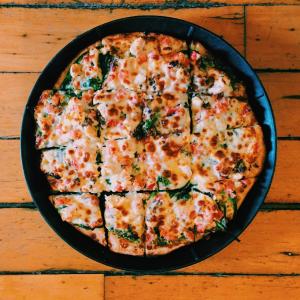 Holland, Michigan is known for many things, but did you know that we have a great selection of pizzerias? Pizza Friday, here we come! In the Downtown Holland area, there are four pizzerias. Of course, we have many restaurants that offer a variety of foods including pizza, but these four places have a pizza shaped heart.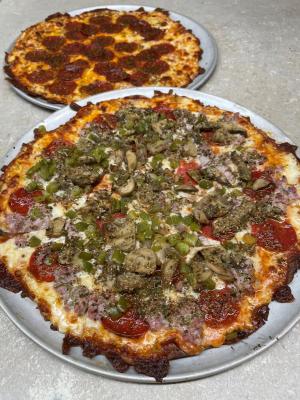 Starting with Fricano's Too, this local favorite is located on River Ave, sandwiched between 7th and 8th street. They are the third location for Fricano's Pizza, which originated in Grand Haven, MI. This family-owned beach town chain boasts being the first official pizzeria in the state of Michigan, and still uses the original thin-crust pizza recipe from 1949. How cool is that?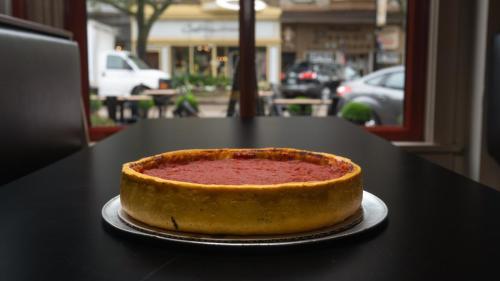 Crust 54 is a classic Pizza Holland choice. They offer takeout, meal kits, and even have vegetarian/vegan options on their menus! Their Chicago style pizzas never cease to impress and fulfill! The Klaus family owns and operates the two Crust 54 locations and can often be seen working in the kitchen or front of house, so don't be shy! Feel free to say hello and let them know that they're a Holland, MI favorite!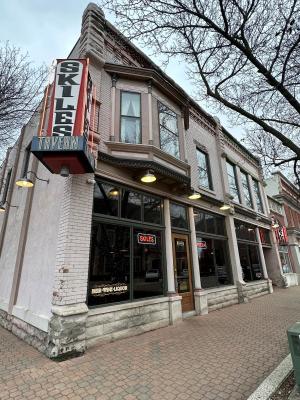 Skiles Tavern is a pub & pizzeria right on the edge of Downtown Holland. A popular Friday night spot frequented by Hope College students for its fun and unique dive-bar vibes, tasty pizza, and bar games! There's something for all palettes at Skiles with their variety of beers on tap. Skiles Tavern has lived on the same corner of 8th and Columbia Streets since 1951 when it opened. Talk about Holland history!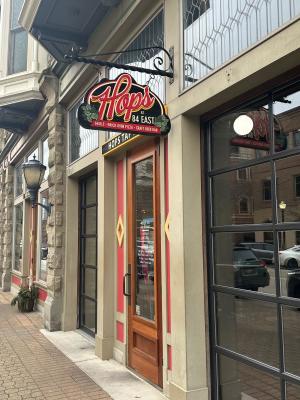 Hops at 84 East is a popular spot among Holland locals and makes for a great Pizza Friday destination. They often have live music and great craft "hops" on tap. They source the majority of their ingredients from local farms and small businesses, so their brick-oven pizzas are rich in flavor! Each month, Hops at 84 East offers an ever-changing menu item: the Community Pizza. Contributions from each sale of the Community Pizza are donated to a new local organization every month, to give back to the community that helped to make Hops who they are.
Pizza Friday = Pizza Holland. Swing by our cozy little downtown area on Friday (or any day of the week for that matter) to get some of the tastiest pizza around!
Check out our Facebook and Pinterest for more inspiration and information!