Fall colors, pumpkin carving and trick-or-treating all are must-do autumn activities, and the Holland area is a great place to enjoy all of them. (More on that later.) 
Holland is also the only place for a variety of other unique fall activities that will make the season extra special this year. Where else can you meet Abraham Lincoln, plant bulbs for the world-famous Tulip Time Festival and hear Cuban Changüí music live?
For an extraordinary experience this fall, check out the calendar of fascinating events and things to do in the Holland area. Here are seven you won't want to miss: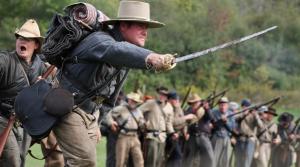 Relive one of the Civil War's most pivotal battles during the Van Raalte Farm Civil War Muster. On the 160th anniversary of the Battle of Antietam, the 160-acre park in Holland will host a reenactment of the bloodiest day in American history. Activities also include professional impressions of historical figures such as Abraham Lincoln, Harriet Tubman, Robert E. Lee and others. Plus, there will be military drills, battlefield medical scenarios and a Civil War-era church service. All activities are free.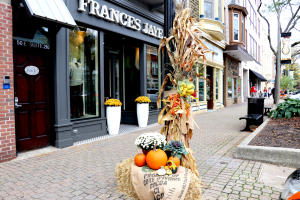 Enjoy a stroll along the cobblestone streets of charming downtown Holland while it's all dressed up in fall décor. Shop boutique stores you won't find anywhere else and dine in distinctive restaurants with delicious menus you'll love to discover. Then, treat yourself to an upscale experience of the silver screen at Sperry's Moviehouse, or visit Hope College's 111-year-old Knickerbocker Theatre for its Fall Film Series that tees off with The Phantom of the Open.
Eat your way around the world from one food vendor to the next at the International Festival of Holland. While the community's Dutch heritage takes center stage during Tulip Time in the spring, this fall you can taste Ethiopian Shiro and African Mandazi and hear live music featuring the sounds of Latin America, Africa and the Middle East. There's also a Children's Fiesta with hands-on activities including art and dance.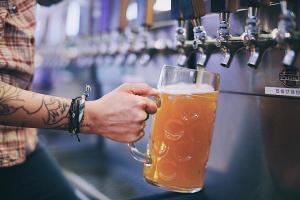 While you don't need a passport to experience cultures from around the globe at the International Festival, you can use a Handcrafted Passport to enjoy the best of craft beverages in the Holland area. Just pick up a passport from the Holland Area Visitors Bureau at 78 E. 8th St. downtown and get it stamped at any (or all!) of the 18 participating breweries, wineries and distilleries. Get at least 10 stamps and you'll receive a "Handcrafted in Holland" bar blade to commemorate your journey!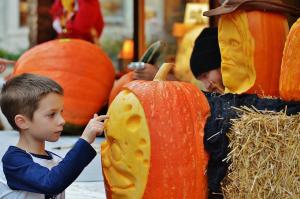 Holland's iconic Tulip Time features tens of thousands of tulips, and you can plant some of the bulbs this fall during one of many activities that are part of the Holland Fall Fest. The quintessential celebration of fall-themed fun features all the staples of the season, along with some special twists: Watch professional carvers turn 1,000-pound pumpkins into giant jack-o-lanterns, ask a downtown street performer to paint your face or make a balloon creature, and browse an artisan market of arts and crafts. Plus, many of the vendors at the Holland Farmers Market this fall will be right in the midst of a bountiful harvest! For more fall fun, be sure to come back to Holland on Halloween weekend for family-friendly trick-or-treating at downtown storefronts.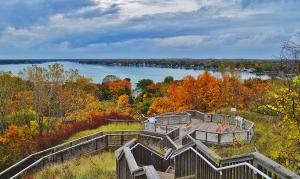 What's fall without some fall color peeping? Sandwiched between the vast expanse of Lake Michigan and the dark blue waters of Lake Macatawa, Holland's Mt. Pisgah sand dune is a spectacular viewing spot over 150 feet high! There also are scenic road routes for fall color in the Holland area with recommended stops including Tunnel Park, Saugatuck Dunes State Park, Crane's Orchard & Pie Pantry and Fenn Valley Winery.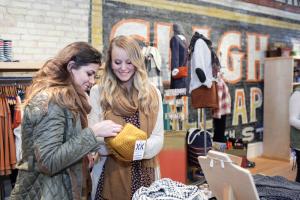 Not to look ahead to winter in Holland just yet, but the holidays will be here soon! Get ready for the festivities with several November events including Shop Til You Drop when many stores stay open late and offer special discounts of up to 30%, the annual outdoor Kerstmarkt Holiday Market, promotions and giveaways to celebrate Small Business Saturday, and the incredible Parade of Lights that brings Santa Claus to town along with dozens of floats, antique cars and marching bands!